A widespread and growing
corporate group
Anchored by the company's main plant, Mitsuke Plant in Mitsuke, Niigata Prefecture, the TATSUMI Group encompasses sales offices and affiliates throughout Japan. This network enables TATSUMI to carry out its operations with maximum efficiency and effectiveness. The network also extends to China and Guam, supporting the group's global vision for business in the 21st century.
●History
Apr. 1978
Ryuji Yamaguchi founds Niigata Tatsumi Seihan in Sanjo, Niigata Prefecture, as a personal enterprise.
Jan. 1983
TATSUMI Corporation is founded with capital of ¥10 million.
May 1989
Tatsumi Guam U.S.A. Inc. is foundedin Guam.
Feb. 1991
Kangzhou Ailong Metal Products Co., Ltd. is founded in China as a joint venture.
Nov. 1996
Tatsumi Toyama Co., Ltd. is founded in Toyama Prefecture as a joint venture.
Dec. 1998
Certification granted by Germany's Tuvcert under the ISO9001 international quality management system.
Oct. 2000
Tatsumi Kansai Co., Ltd. is established in Nara Prefecture.
Nov. 2000
Capital increased to エ40 million.
Dec. 2000
The joint venture Sunkuretec Co., Ltd. is established in Chiba Prefecture.
Apr. 2005
TATSUMI wins the Niigata Prefecture Business Development Award.
Jun. 2006
The capital of Kangzhou Ailong Metal Products Co., Ltd. is increased to US$2 million. The plant is moved to a new location within Kangzhou and expanded.
Nov. 2006
Japan Residential Manufacturing Inc.
a joint venture, is established in Tochigi Prefecture.
●Corporate Profile
TATSUMI Corporation
President: Shinichiro Yamaguchi
Capital: ¥40 million
Established: 1978 (establishment registered January 1983)
Headquarters:
1232-1 Shibano-cho, Mitsuke-shi, Niigata 954-0087
Tel: +81-0258-66-5515 Fax:+81-0258-66-7007
Mitsuke Plant:
8-3-1, Imamachi, Mitsuke-shi, Niigata 954-0111
Tel: +81-0258-66-5709 Fax: +81-0258-66-5817
Tokyo Sales Office:
5F, VORT Kayabacyo East Bidg.,1-16-4,Shinkawa,Chuo-ku,Tokyo104-0033 JAPAN
Kansai Sales Office:
3F, WITH Shin Yamamoto Bldg., 1-1-25, Dojima,Kita-ku,
Osaka-shi, Osaka 530-0047 JAPAN
Phone:06-6361-6130 Fax:06-6361-6230
●Affiliated companies
Japan Residential Manufacturing Inc.
Sunkuretec Co., Ltd.
Tatsumi Kansai Co., Ltd.
Tatsumi Toyama Co., Ltd.
Tatsumi Housing Net Co., Ltd.
HangzhouAilongMetalProducts Co., Ltd.
Tatsumi Guam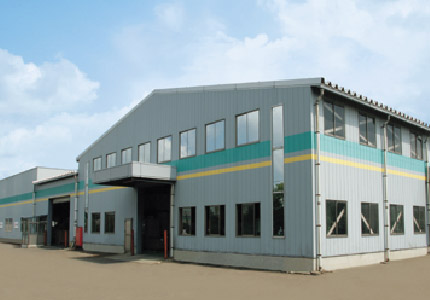 TATSUMI Mitsuke Plant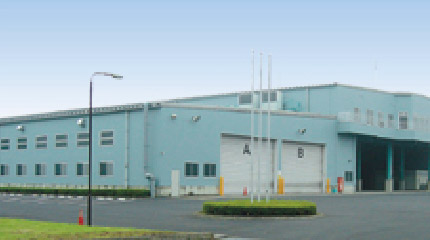 Japan Residential Manufacturing Inc.(Nikko City in Tochigi Prefecture)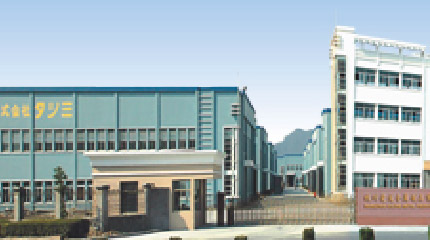 Hangzhou Ailong Metal Products Co., Ltd.(China/Hangzhou)