Buildiing homes for a better tomorrow
Making homes more earthquake-resistant
TATSUMI was launched in 1978 as a manufacturer of metal reinforcing fittings used in the framing-elevation method of building wood-frame houses, previously widespread in Japan.
In 1987, TATSUMI built its Mitsuke Plant in the Imamachi Industrial Park in Mitsuke, Niigata Prefecture. This was soon followed by operations in China, Guam and elsewhere, as TATSUMI developed into a comprehensive producer of metal construction fittings. Amid this stable growth, Ryuji Yamaguchi, the founder of TATSUMI, constantly researched new methods of making stronger and more secure metal fittings for wood construction.
A turning point came in 1985, when Yamaguchi learned about Kure-Tec construction fittings. Realizing that Kure-Tec could revolutionize Japan's wood-construction industry by minimizing the loss of wood when attaching metal fittings, Yamaguchi obtained a license to produce and sell Kure-Tec in Japan. In 1995, the Great Hanshin Earthquake flattened countless wood-frame homes. A major survey of the causes revealed that less hollowing out and less wood removed during processing resulted in better performance during earthquakes. This led to increased interest in smaller metal fittings construction, and orders for Kure-Tec metal fittings, sold by TATSUMI, poured in from across the country.
In assessing the needs of worksites, always a step ahead
At the same time, TATSUMI began hearing from construction sites across Japan that, while its fittings provided strength and stability against earthquakes, the wood-finishing needed to fit them was time-consuming. TATSUMI responded by constructing a plant to make wooden sections pre-cut specifically for Kure-Tec fittings. TATSUMI developed a system for shipping the sections, which were pre-fitted with bolt-holes, slits and the fittings themselves. In 2004, years of sales results and R&D culminated in the sale and manufacture of Tec-One P3, a slimmed-down fitting just 100mm in width. TATSUMI also initiated sales of the "J-Earthquake-Resistant Door & Window Framing System", which made openings such as doors and windows as resilient as earthquake-resistant walls. At a contest for earthquake-resistant wood-frame building techniques sponsored by the Building Research Institute, this product won the Minister's Award of the Ministry of Land, Infrastructure and Transport. Throughout its history, TATSUMI has accumulated knowledge and techniques for building earthquake-resistant wooden houses, and is generating a steady stream of innovative building solutions. These business practices over many years earned TATSUMI the Niigata Prefecture Business Development Award in 2005.
In 2006, to bolster its production capacity, TATSUMI increased its stake in a joint-venture company in Kangzhou, China, expanding its plant and equipment there. Going forward, supported by further improvements in facilities and staff training, TATSUMI will commit resources to developing even more imaginative and innovative products. Be sure to watch for new exciting developments from TATSUMI.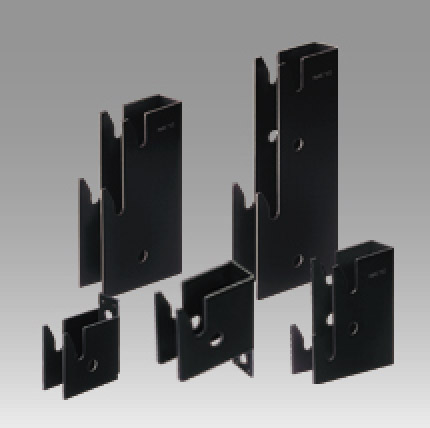 Kure-Tec, a pioneer in metal fittings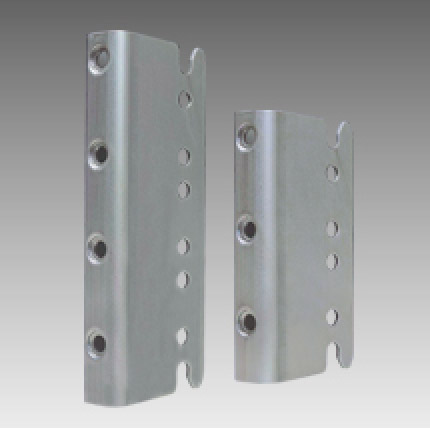 Tec-One progressive metal fittings