Introducing Tec-One, the ultimate combination of strength and slim dimensions
Tec-One
Kure-Tec is the metal fitting joints replacing the joints in wood-frame houses (including dovetail joints, mortise-and-tenon joints and tenon joints), with single-cogged fittings, tenon pipes, and joined wood using bolts and drift pins. It is rapidly gaining favor as a construction fitting method throughout Japan. TATSUMI built on this innovation with a further improvement: To reduce the amount of wood lost when grooves are cut, the width of the fitting was pared to just 100mm. The Tec-One P3 is easy to insert in wood, easy to handle, as well as efficient and economical to distribute.
Fitting-joining methods using products such as Tec-One and Kure-Tec offer the following benefits in comparison with conventional construction methods:
Wood loss from processing is reduced while proof stress is significantly enhanced.
Dimensional precision is improved.
Wood sections are easy to assemble, making on-site work simpler- just press the wood section down and hammer in the pin.
The metal fittings are housed in the wood, so insulation and panels fit smoothly.
All structural materials can be made available as prefabricated components, greatly streamlining the building process.
Precut fittings
All framework shipped from our factory are pre-mounted with metal fittings.
Based on the design drawings for each house, CAD customization is used to produce accurate framing and drawing data for the precut sections. A dedicated, computer-controlled precut-section production line produces dimensionally precise sections for each home.
OEM operations
In our OEM operations, we work closely with customers from the development phase onwards to turn out original products for the customerユs brand. From pressed parts to sheet metal and welded sections, we provide a complete line of metal fittings to support multi-model, small-lot production. With its wealth of technology and experience, TATSUMI delivers OEM products of the highest quality to Japanユs leading trading companies and makers of construction materials and prefabricated housing materials.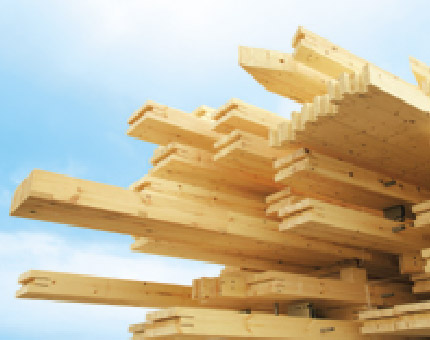 Pre-cut components from our factory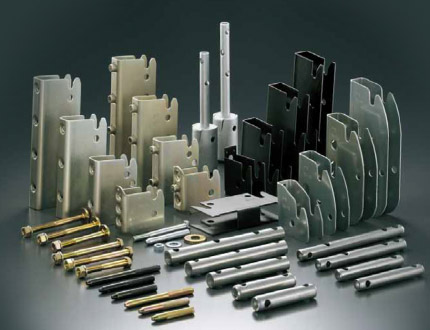 Tec-One series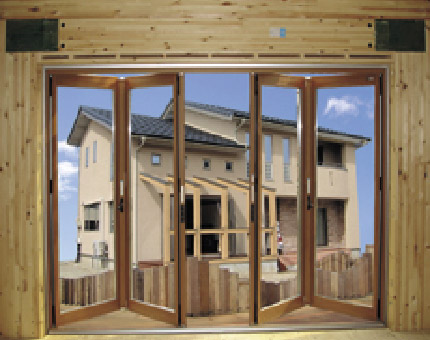 J-Earthquake-Resistant Door&Window Framing System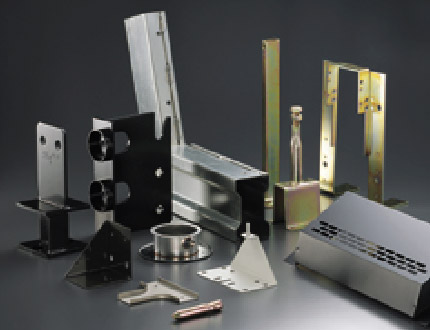 User co-developed OEM products