We aim to be the one and only company with strong linking capabilities.
Message from the president
TATSUMI Corporation is now heading towards a new stage on the occasion of the completion of its new headquarters building and distribution center after more than 35 years of business operation.
Founder Ryuji Yamaguchi pursued manufacturing and improvement of architectural hardware with a strong desire to deliver safety and reassurance to those wishing to live and to feel relaxed in their beloved wooden homes. This led him to manufacture the revolutionary invention Kure-Tec. However, the traditional framework construction method at the time was very popular, and the hardware method proposed by TATSUMI had difficulty finding acceptance. In 1995, the Great Hanshin-Awaji Earthquake occurred, flattening a tremendous number of wooden residential houses. The findings of the study into causes of the collapses led to an appreciation for the hardware method involving less hollowing and loss of wooden materials and to a rush of orders for Kure-Tec from across the country. Thereafter, we continued our product development efforts based on our original technologies and successively released a variety of products, including the Tec-One metal fittings characterized by their enhanced strength and lower profile forms, the J-Earthquake-Resistant Door & Window Framing System designed to increase the strength of the entrance and other openings to the level of bearing walls, the GO-TA damping brace designed to drastically reduce shaking in the event of an earthquake and the Tec-One P3 Plus next-generation fittings for creating new structural spaces. At the same time, we started the pre-cutting service, in which lumber is cut in advance in our plant and delivered with fittings attached. We deliver our products separately packaged on a building-by-building basis in order to increase efficiency on construction sites and to achieve cost reduction.
Since I became president in 2011, I have been striving to make our company a powerful and reliable general manufacturer of wooden building materials. We upgraded the earthquake-resistant design function and the structural calculation function to develop different technologies, including the Smart Beam for supporting wooden residential houses with the strength of steel and the Modular Reinforcement BRS Method for quicker foundation work in an effort to steadily widen our array of options to be provided in collaboration with partners. Amid the prospect of increasing demand for wooden buildings for general housing, kindergartens, nursing care facilities, martial arts gymnasiums and so on, we, the personnel of TATSUMI, will make every effort to achieve further growth and to become the one and only company that earns trust for its one-stop service encompassing design, hardware manufacturing, pre-cutting and attachment, and separate building-by-building deliveries. We are looking forward to your continued support and guidance.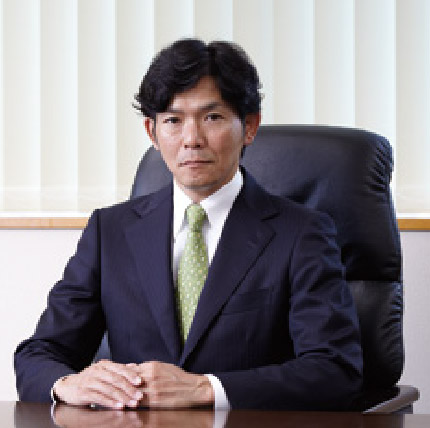 Shinichiro Yamaguchi
President and Representative Director